The Best Pizza Delivery to Villas of Grand Cypress Comes from Caprino's Italian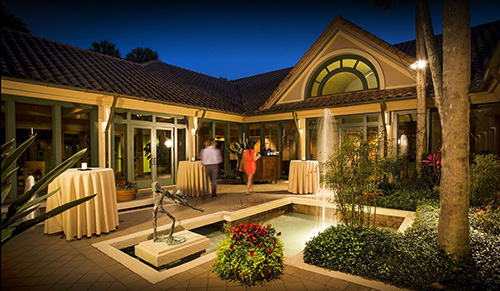 Sure, the attractions of Walt Disney World and Orlando have been fun and will now go down in your family's history as some of your best memories. But, what if we told you that you can also find delicious culinary adventure in the Orlando area with pizza delivery to Villas of Grand Cypress? This pizza comes from a local Lake Buena Vista area favorite, Caprino's Italian Restaurant.
Since you're in the Orlando area, near Walt Disney World, adventure is the name of the game. Don't fall back on ordering pizza from a large assembly line national pizza chain where you'll probably get the same pizza you can get anywhere. Instead, try the best pizza near Villas of Grand Cypress Lake Buena Vista 32836 that you'll only find from Caprino's. Authentic Italian pizza creations by a true Italian Chef beat boring cookie cutter pizzas any day.
Pizza Magic Begins with World Class Pizza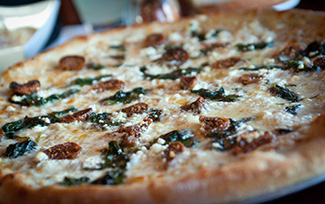 The freshest ingredients like imported flour and water, along with a Chef created sauce, crispy crunchy vegetables, and fresh, hand-chosen meats for exceptional taste all go into exciting pizza creations. Once it's topped off with the freshest grated Italian cheeses, you'll experience pizza perfection as only Caprino's can do it.
Order your fresh pizza delivery today. Call Caprino's Italian 407-500-3663.
With Orlando being one of the top destinations in the world for family getaways, you'll find that the pizza delivery to Villas of Grand Cypress Lake Buena Vista from Caprino's fits right into this culture of premium experiences. Caprino's delivers exceptional and creative pizza sensations hand-made to thrill everyone's taste buds and to satisfy every pizza craving.
The List of Pizza Toppings Makes the Difference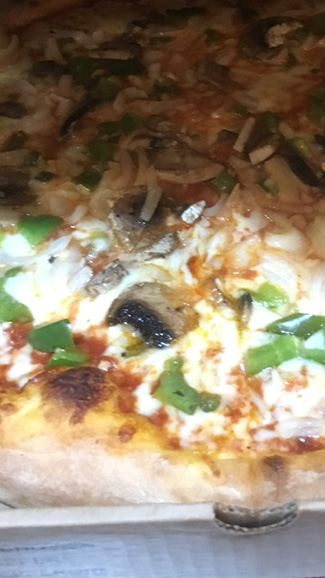 Today with the best pizza delivery near Lake Buena Vista FL 32836, you'll find an assortment of pizza toppings to thrill everyone traveling with you, from staunch traditionalists to foodie adventurers. Traditional choices include several types of cheese on a plain cheese pizza, to spicy sausage, pepperoni, mushrooms, onions, extra cheese, olives or ham. Or go for something truly different, it's entirely up to you!
In the mood for a sensational new taste? Try toppings like spicy banana peppers, calamari, shrimp, Capicola, salmon, figs, Kalamata olives, Prosciutto Di Parma or Soppressata. A premiere dining experience like this certainly isn't found at any cookie cutter style pizza place. You'll only find it through your new favorite Pizza restaurant near Villas of Grand Cypress Lake Buena Vista FL 32836, Caprino's Italian Restaurant. You'll experience not only expert pizza creations, but also the hot, fast and fresh pizza delivery everyone will enjoy.
Caprino's Italian Features a Storied History in the Lake Buena Vista Area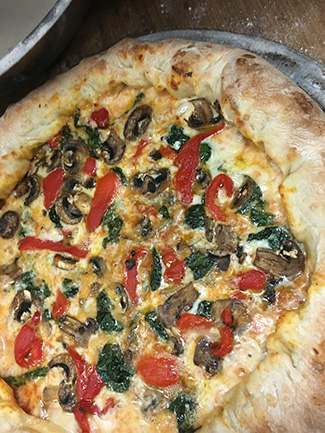 The head Chef at Caprino's Italian Restaurant, Chef Stefano Tedeschi, began at a young age working in the family pizza business. After a tour of duty in the Marine Corps, he went on to study with professional Italian Chef's where he was able to pick up tips, tricks, and recipe ideas for the freshest, best tasting authentic Italian pizza creations you'll find. Relying on Caprino's Italian pizza delivery to Villas of Grand Cypress Lake Buena Vista will prove to be a smart decision that is sure to please all of your favorite pizza lovers.
After years of extensive study, Chef Steff opened his own pizza and Italian food restaurants, quickly gaining a brilliant reputation for his artistry. He and everyone from Caprino's are guided by two main principles, passion and pride. This dedication to excellence is seen everywhere from Caprino's takeout and dine-in services, to the best pizza delivery near Lake Buena Vista FL 32836.
Inspired Pizzas Delivered Fresh to You
Resources from all over the globe inspired the unique pizza specialty creations found from Caprino's. This includes the Arrabiata Pie with spicy Soppressata, Provolone, Mozzarella and spicy banana peppers. Take an imaginary trip across the ocean to the tropics with the Hawaiian Pie, featuring a delectable blending of salty ham and sweet pineapple. You'll soon find yourself imagining brilliant orange and yellow blaze sunsets, tropical palm trees swaying in the wind, and waves lapping on the shore.
For a closer to home experience, try the Caprino Pie with a garlic and cream base, chopped figs, goat cheese and spinach. Or, take a Hog Wild adventure with just the right blend of bacon, sausage and Soppressata, topped with Provolone and Parmesan Reggiano cheeses. You'll find all these exciting, tantalizing options with the best pizza delivery to Villas of Grand Cypress Lake Buena Vista.
The Pizza Delivery Everyone Can Agree On
It's not always easy to get everyone to agree on the perfect cuisine to top off a fun day at the attractions of Orlando and Disney World. Brilliantly fast pizza delivery to Villas of Grand Cypress from Caprino's Italian Restaurant is one thing everyone will be able to agree on and rave about.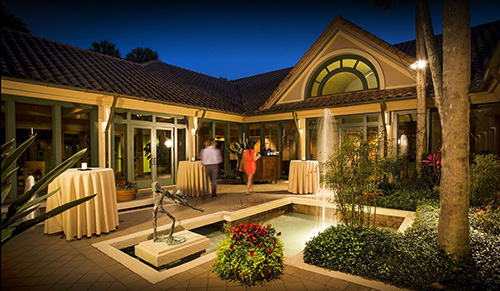 Order your fresh pizza delivery today. Call Caprino's Italian at 407-500-3663.