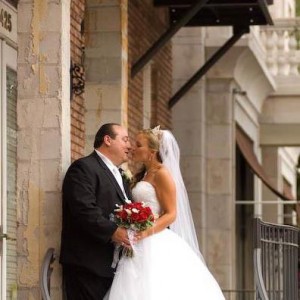 Caprino's Italian is an elegant pizza, pasta casual dining restaurant with great steak and seafood specials.  Offering an extensive gluten-free menu.  Full liquor bar including craft beer, cocktails and wine.
Caprino's only uses the finest imported Italian ingredients putting together the best flavors of Italy.  Imported flour, tomatoes, cheese plus imported Italian water to make the dough.
Open seven days a week serving dinner with happy hour specials.  Perfect for groups along with outdoor dining and live entertainment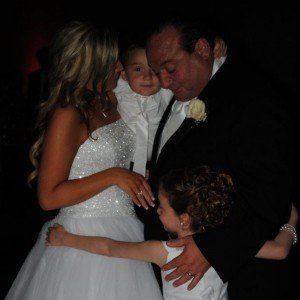 About The Chef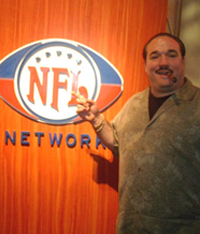 STEFANO "Chef Steff" TEDESCHI's illustrious career combines an innate sense of gourmet food and robust spirits with his appreciation of fine entertainment and hometown fun. Throughout his career he has appeared in a variety of television and radio programs providing culinary lessons, food and restaurant reviews and a range of entertainment segments. Chef Steff also has strong ties with many professional sports figures and other celebrities who have often joined him on-air. Chef Steff began his culinary career as many fine Italian chefs have for centuries – his first lessons were from his father in the family-run pizza restaurant. Upon graduation, he enlisted in the United States Marine Corps, but quickly returned to his culinary career after his tour of duty. During the 1990s, he determined the best method for becoming a professional chef was to learn from the masters and traveled to Italy to train beneath the finest chefs. After years of study, Chef Steff was named the first American delegate of the L'Orde International des Disciples d'Auguste Escoffier of Nice, France. The Order was founded in the 20th century in honor of legendary French Chef Georges Auguste Escoffier and is dedicated to recognizing and promoting culinary excellence. During these years, Chef Steff opened his first of numerous restaurants and also developed his own gourmet Italian line of food products for which he imports many elements directly from Italy.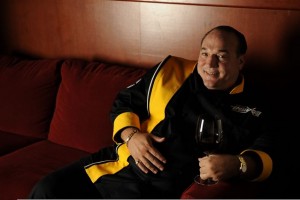 "Pride and Passion. These two values have guided me from my first restaurant, to my time in the US Marines and today as I innovate new food and entertainment concepts to share with my friends and family near and far. My recipe for happiness; Equal parts Family, Food and Sports. Go Steelers."
Known by many as The Sports Chef, and to others as Chef Steff, he was the first American to earn one of the highest distinctions a culinary professional can receive – Escoffier Chef, an international organization based in Nice, France, dedicated to recognizing and promoting culinary excellence.
And while his culinary excellence is evident in every dish he cooks, it's the combination of his touch in the kitchen and electrifying personality that truly separates him from the rest. Most comfortable around celebrities and stars from the world of sports, The Sports Chef has been known to rub elbows with the likes of Jerome Bettis, Bill Cowher, Doc Rivers, James Gandolfini, Giovanni Ribisi, and others; and cook, talk, and have fun while preparing dishes that leaves everyone wanting more.
Most comfortable behind a mic and in front of a camera, The Sports Chef has also found himself cooking for a wide-range of superstars on such shows as Fox's "The Best Damn Sports Show Period", ESPN's "Sunday NFL Countdown", and The Food Network's "Food Finds". During his time in Pittsburgh, The Sports Chef also hosted a weekly television program on UPN, "Food and Football" and could be heard regularly on the radio offering reviews of Pittsburgh's best food.